[Tutorial] Lee Sin Top, Recommended Items | Masteries | Runes | Summoner Spells | Ability - (Mode 5V5)
Champion Info (Lee Sin top 5v5 )
Lee Sin Stats
Attack: 68
Defense: 5
Magic: 3
Difficulty: 6
Health: 645
Move Speed: 345
Armor: 36
Range: 125
Health Regen: 7.5
Critical Strike: 0
Attack Speed: 0.651
Lee Sin
the Blind Monk Fighter Assassin
---
Lee Sin 5v5 jungle
---
Lee Sin 5v5 top
---
TOP
Tier: Off Meta
Win: 49.93%
Role: 12.52%
Pick: 1.47%
Ban: 8.60%
Games: 228
KDA: 2.02
Score: 50.84
❝
A master of Ionia's ancient martial arts, Lee Sin is a principled fighter who channels the essence of the dragon spirit to face any challenge. Though he lost his sight many years ago, the warrior-monk has devoted his life to protecting his homeland against any who would dare upset its sacred balance. Enemies who underestimate his meditative demeanor will endure his fabled burning fists and blazing roundhouse kicks.
Lee Sin Tips (Ally)
Use Sonic Wave before Dragon's Rage so you can chase the target with Resonating Strike.
Take advantage of Flurry by weaving in basic attacks between spell casts - this maximizes damage output and minimizes Energy loss.
Self-casting Safeguard and using Iron Will are powerful tools for killing neutral monsters (in the jungle).
Lee Sin Tips (Enemy)
Stay spread out to minimize the impact of Lee Sin's ultimate, Dragon's Rage.
Lee Sin has powerful tools to combat physical damage in Iron Will and Cripple but he is still vulnerable to magic damage.
Lee Sin relies heavily on following up with his abilities. Use disables to prevent him from chaining together his abilities and attacks.
Summoner Spells
Flash

Consumable: 0

Cooldown: 300

Range: 425




Teleports your champion a short distance toward your cursor's location.

Teleport

Consumable: 0

Cooldown: 360

Range: 25000




After channeling for 4 seconds, teleports your champion to target allied structure. Upgrades to Unleashed Teleport at 14 minutes, which teleports your champion to target allied structure, minion, or ward.
Lee Sin Masteries
Precision


Conqueror
Basic attacks or spells that deal damage to an enemy champion grant 2 stacks of Conqueror for 5s, gaining 2-4.5 Adaptive Force per stack. Stacks up to 12 times. Ranged champions gain only 1 stack per basic attack.

When fully stacked, heal for 8% of the damage you deal to champions (5% for ranged champions).

Triumph
Takedowns restore 10% of your missing health and grant an additional 20 gold.



---


'The most dangerous game brings the greatest glory.'
—Noxian Reckoner

Legend: Alacrity
Gain 3% attack speed plus an additional 1.5% for every Legend stack (max 10 stacks).

Earn progress toward Legend stacks for every champion takedown, epic monster takedown, large monster kill, and minion kill.

Last Stand
Deal 5% - 11% increased damage to champions while you are below 60% health. Max damage gained at 30% health.

Resolve


Bone Plating
After taking damage from an enemy champion, the next 3 spells or attacks you receive from them deal 30-60 less damage.


Duration: 1.5s
Cooldown: 55s

Demolish
Charge up a powerful attack against a tower over 3s, while within 600 range of it. The charged attack deals 100 (+35% of your max health) bonus physical damage.

Cooldown: 45s
Attack Speed
+10% Attack Speed

Adaptive Force
+9 Adaptive Force

Armor
+6 Armor
Lee Sin Starting Items (PROBUILD)
Doran's Shield


BUY: 450

SELL: 180

80 Health

Focus: Attacks deal additional damage to minions.
Recovery: Restores Health over time.
Endure: Restores Health after taking damage from a champion, large jungle monster, or epic jungle monster. Restoration increases when you are low Health.

Endure 66% effective when owned by Ranged champions or when taking damage from area of effect or periodic damage sources.



Health Potion


BUY: 50

SELL: 20

Active - Consume: Drink the potion to restore 120 Health over 15 seconds.

You may carry up to 5 Health Potions.


Stealth Ward


BUY: 0

SELL: 0

Active - Trinket: Place a Stealth Ward on the ground that is Invisible to enemies but grants your team vision of the surrounding area. Stores up to 2 Stealth Wards.

Lee Sin Recommended Items (PROBUILD)
Plated Steelcaps


BUY: 1100

SELL: 770

20 Armor
45 Move Speed

Reduces incoming damage from Attacks by 12%.



Goredrinker


BUY: 3300

SELL: 2310

55 Attack Damage
300 Health
20 Ability Haste
8% Omnivamp

Active - Thirsting Slash: Deal damage to nearby enemies. Restore Health for each champion hit.

Mythic Passive: Grants all other Legendary items Health and Ability Haste.


Ravenous Hydra


BUY: 3400

SELL: 2380

65 Attack Damage
25 Ability Haste
10% Life Steal

Cleave: Attacks and Abilities deal physical damage to other nearby enemies.

Carnivorous: Gain AD whenever you kill a minion and 2 times that amount when you kill a Champion, Large Monster, or Siege Minion. Lose 60% of your stacks on death.





Black Cleaver


BUY: 3100

SELL: 2170

50 Attack Damage
400 Health
30 Ability Haste

Carve: Dealing physical damage to a champion applies a stack of Armor reduction.
Rage: Dealing physical damage to a champion grants Move Speed per stack of Carve on them.



Chempunk Chainsword


BUY: 2800

SELL: 1960

55 Attack Damage
250 Health
25 Ability Haste

Hackshorn: Dealing physical damage applies 40% Grievous Wounds to enemy champions for 3 seconds.

Grievous Wounds reduces the effectiveness of Healing and Regeneration effects on the target.



Death's Dance


BUY: 3300

SELL: 2310

65 Attack Damage
50 Armor

Ignore Pain: Damage taken is dealt to you over time instead.
Defy: Champion takedowns cleanse Ignore Pain's remaining damage pool and restore Health over time.


Stealth Ward


BUY: 0

SELL: 0

Active - Trinket: Place a Stealth Ward on the ground that is Invisible to enemies but grants your team vision of the surrounding area. Stores up to 2 Stealth Wards.


Elixir of Wrath


BUY: 500

SELL: 200

Active - Consume: Drink to gain 30 Attack Damage and 12% Physical Vamp (against champions) for 3 minutes.

Drinking a different Elixir will replace the existing one's effects.

Lee Sin Active Abilities
| | 1 | 2 | 3 | 4 | 5 | 6 | 7 | 8 | 9 | 10 | 11 | 12 | 13 | 14 | 15 | 16 | 17 | 18 |
| --- | --- | --- | --- | --- | --- | --- | --- | --- | --- | --- | --- | --- | --- | --- | --- | --- | --- | --- |
| | | Q | | Q | Q | | Q | | Q | | | | | | | | | |
| | | | W | | | | | | | | | | | W | W | | W | W |
| | E | | | | | | | E | | E | | E | E | | | | | |
| | | | | | | R | | | | | R | | | | | R | | |
Passive
Q
W
E
R

Flurry

After Lee Sin uses an ability, his next 2 basic attacks gain Attack Speed and return Energy.

Sonic Wave / Resonating Strike


Cooldown: 10/9/8/7/6

Consumable: 50

Range: 1100

Sonic Wave: Lee Sin projects a discordant wave of sound to locate his enemies, dealing physical damage to the first enemy it encounters. If Sonic Wave hits, Lee Sin can cast Resonating Strike for the next 3 seconds.
Resonating Strike: Lee Sin dashes to the enemy hit by Sonic Wave, dealing physical damage based on the target's missing Health.

Safeguard / Iron Will


Cooldown: 12

Consumable: 50

Range: 700

Safeguard: Lee Sin rushes to target ally, shielding himself from damage. If the ally is a champion, they are also shielded. After using Safeguard, Lee Sin can cast Iron Will for the next 3 seconds.
Iron Will: Lee Sin's intense training allows him to thrive in battle. For 4 seconds, Lee Sin gains Life Steal and Spell Vamp.

Tempest / Cripple


Cooldown: 9

Consumable: 50

Range: 425

Tempest: Lee Sin smashes the ground, sending out a shockwave that deals magic damage and reveals enemy units hit. If Tempest hits an enemy, Lee Sin can cast cripple for the next 3 seconds.
Cripple: Lee Sin cripples nearby enemies damaged by Tempest, reducing their Move Speed for 4 seconds. Move Speed recovers gradually over the duration.

Dragon's Rage


Cooldown: 110/85/60

Consumable: 0

Range: 375

Lee Sin performs a powerful roundhouse kick launching his target back, dealing physical damage to the target and any enemies they collide with. Enemies the target collides with are knocked into the air for a short duration. This technique was taught to him by Jesse Perring, although Lee Sin does not kick players off the map.
Lee Sin SKINS
Lee Sin default
Traditional Lee Sin
Acolyte Lee Sin
Dragon Fist Lee Sin
Muay Thai Lee Sin
Pool Party Lee Sin
SKT T1 Lee Sin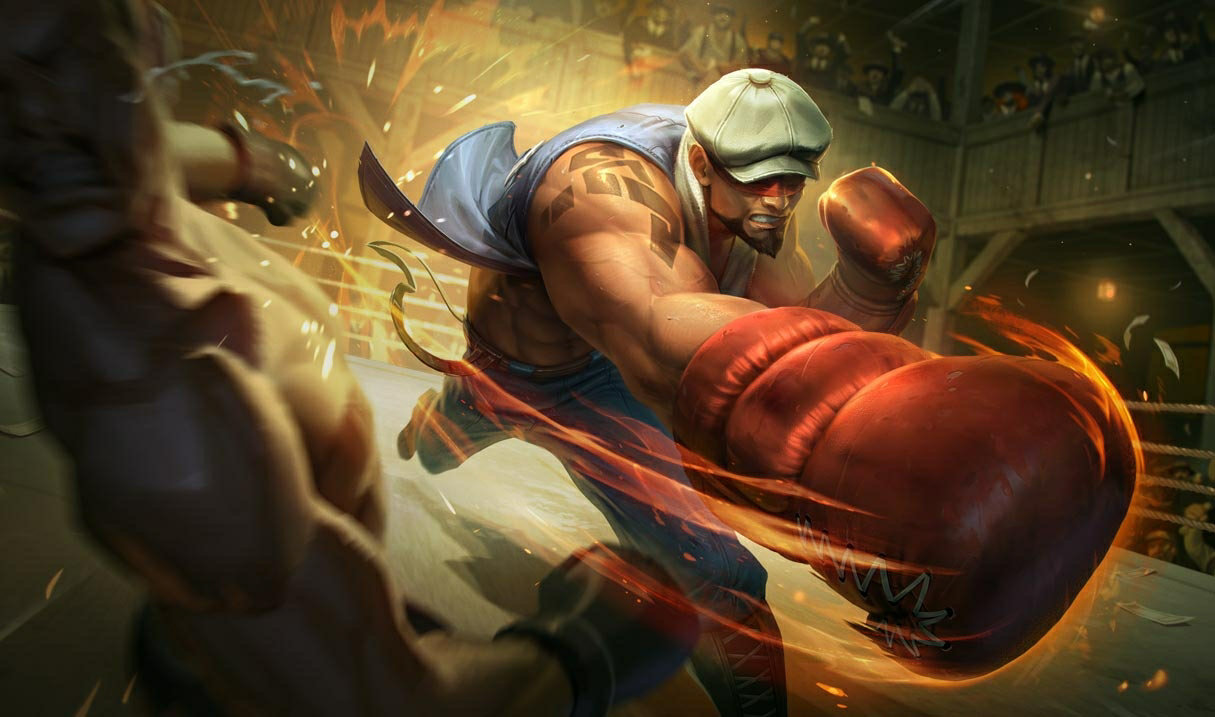 Knockout Lee Sin
God Fist Lee Sin
Playmaker Lee Sin
Nightbringer Lee Sin
Prestige Nightbringer Lee Sin
FPX Lee Sin
Storm Dragon Lee Sin
Prestige Nightbringer Lee Sin (2022)
Zenith Games Lee Sin